Women's australian rules football radio
Established 2014. AFLW Complimentary Broadcaster for Season 8 (2023).

all times AEST (Melbourne, australia)
23rd September 2023
12:30pm - 3:00pm
24th September 2023
12:30pm - 3:00pm
Henson Park, Marrickville
24th September 2023
3:00pm - 5:00pm
st. kilda vs. collingwood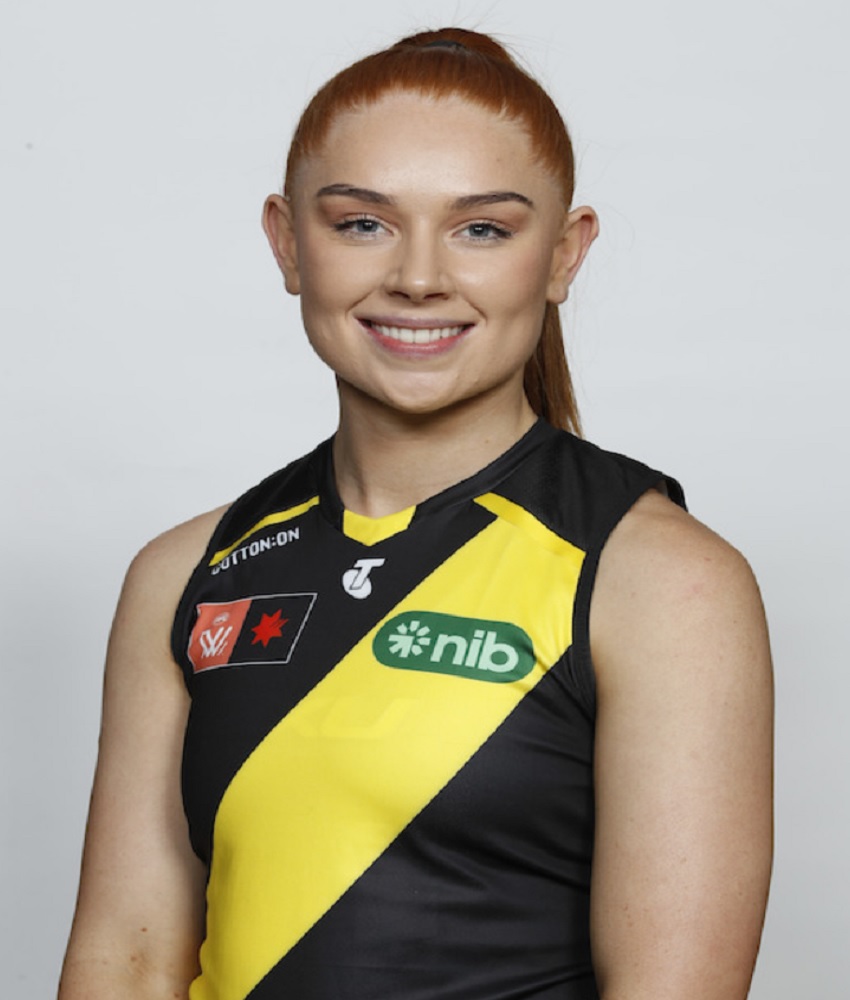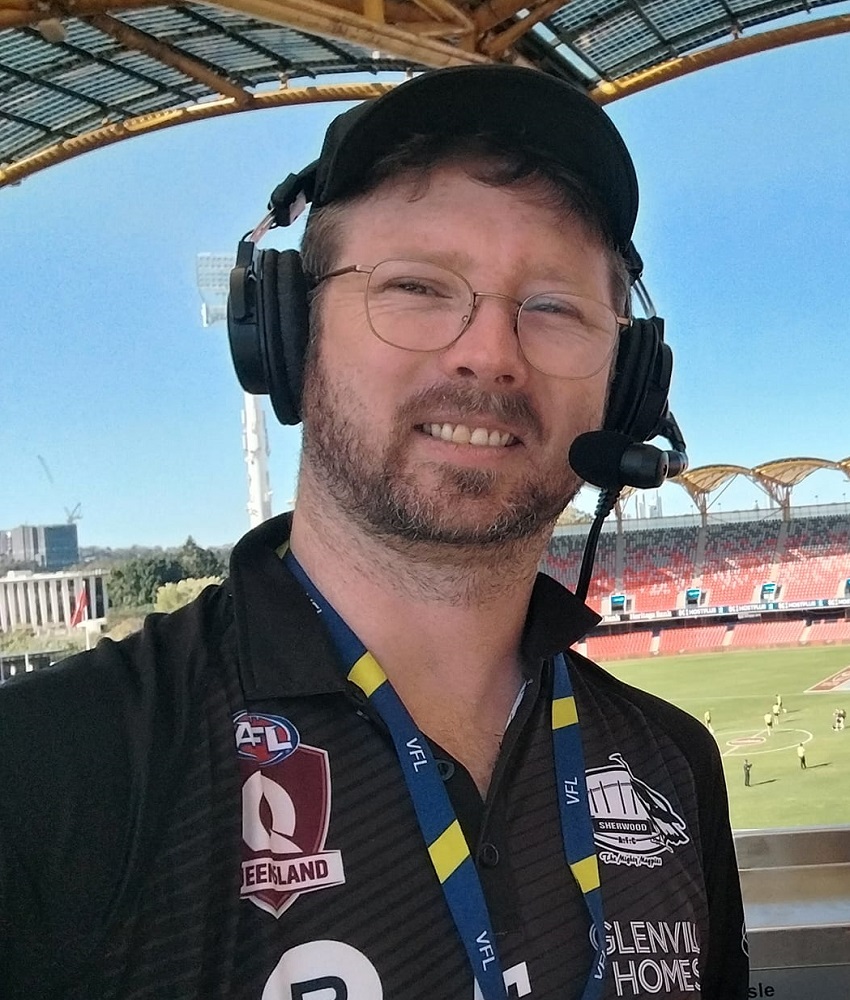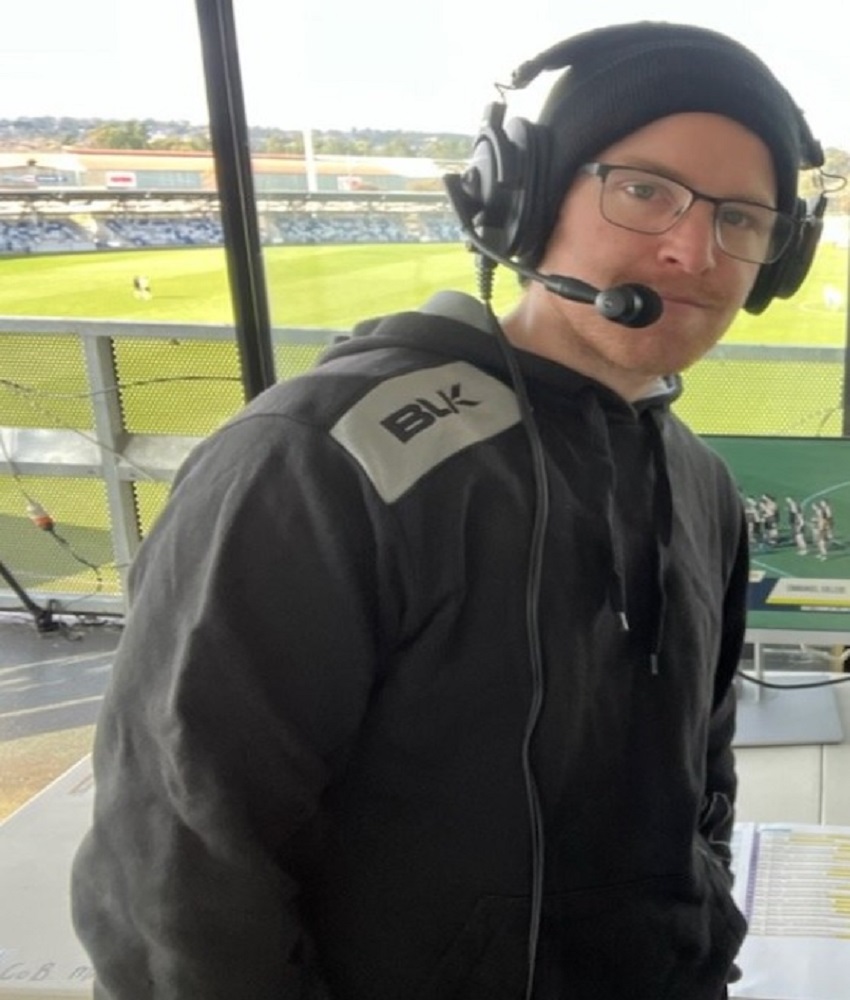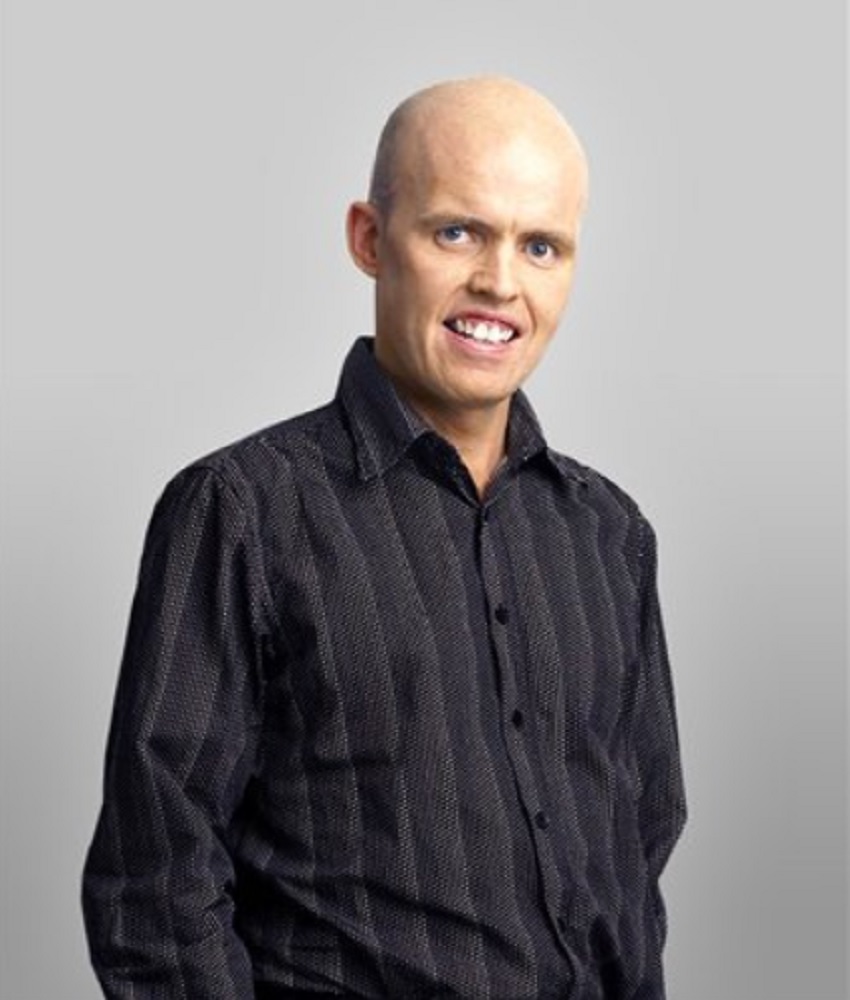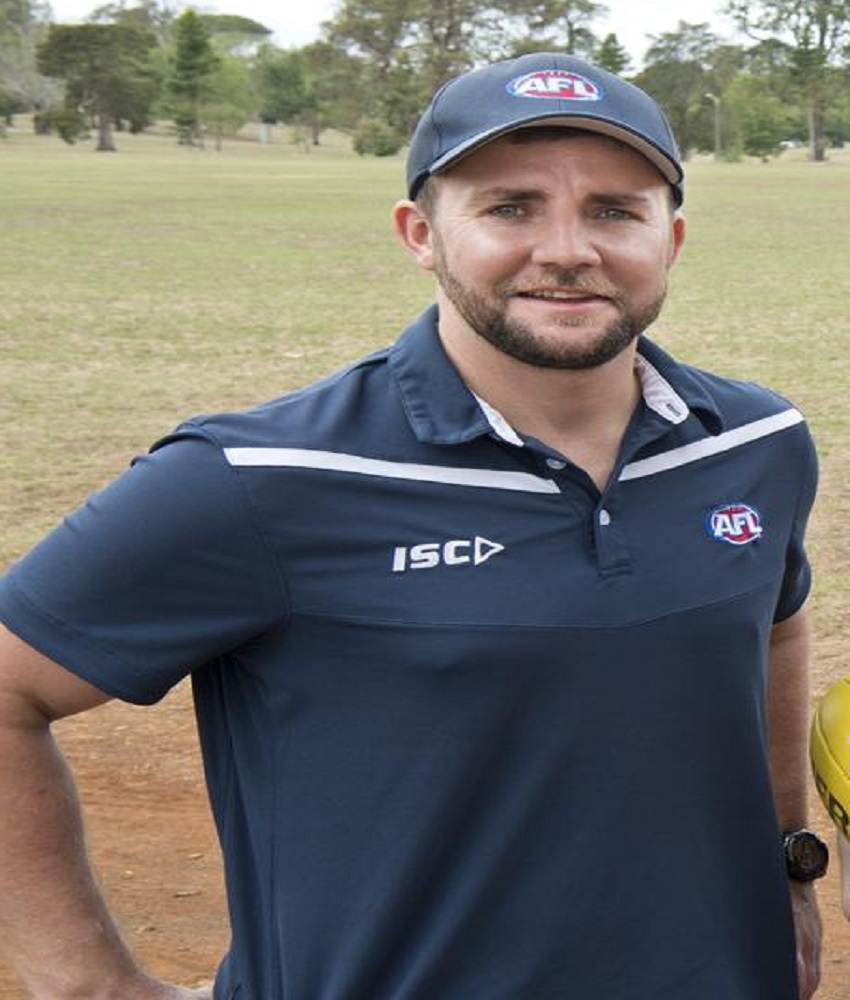 play-by-play/boundary rider
match analyst/boundary rider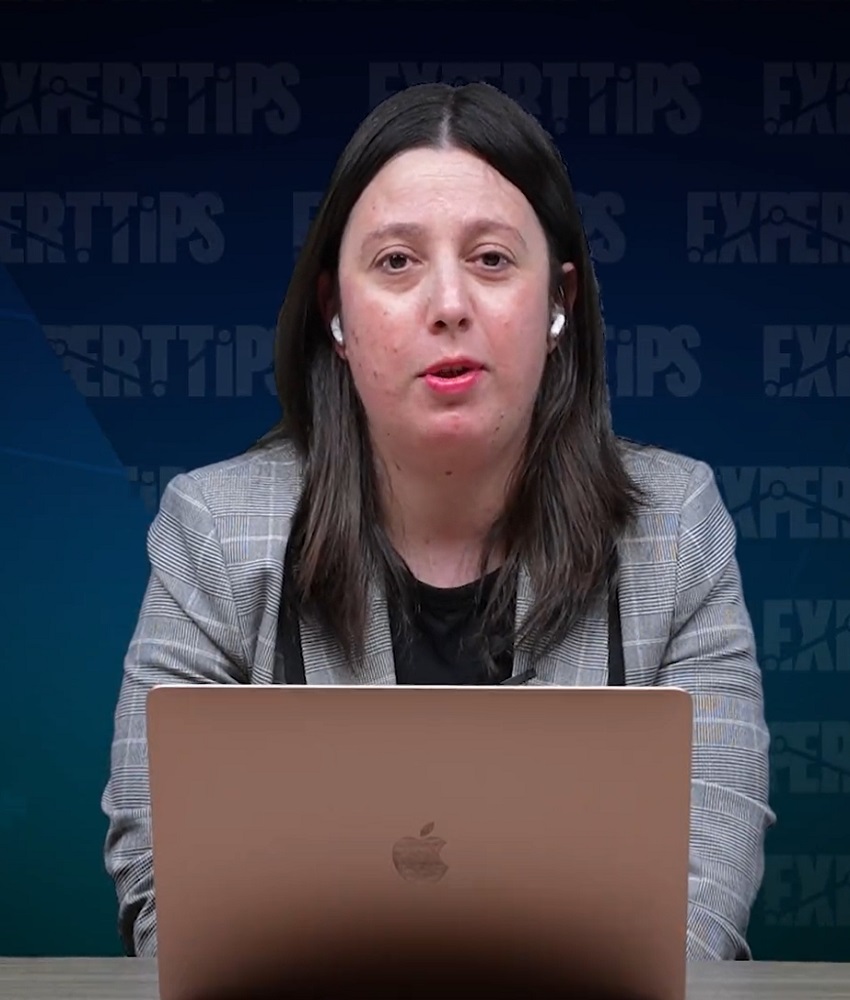 match analyst/boundary rider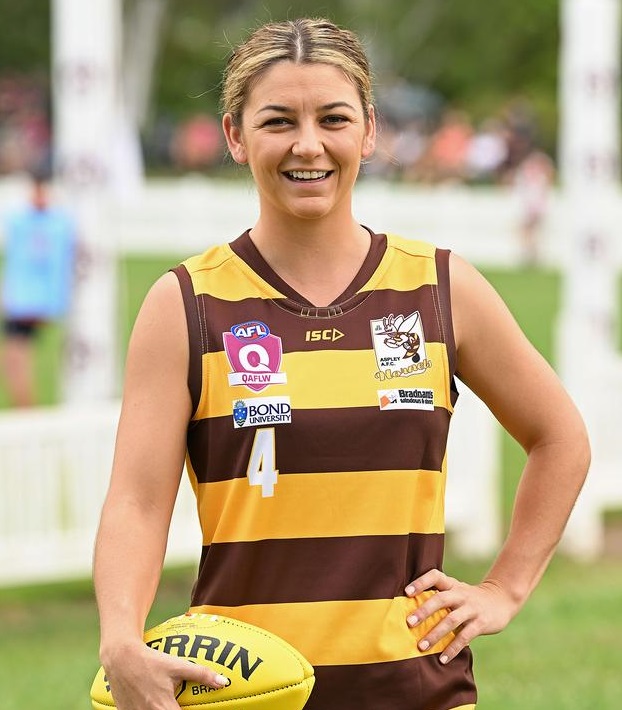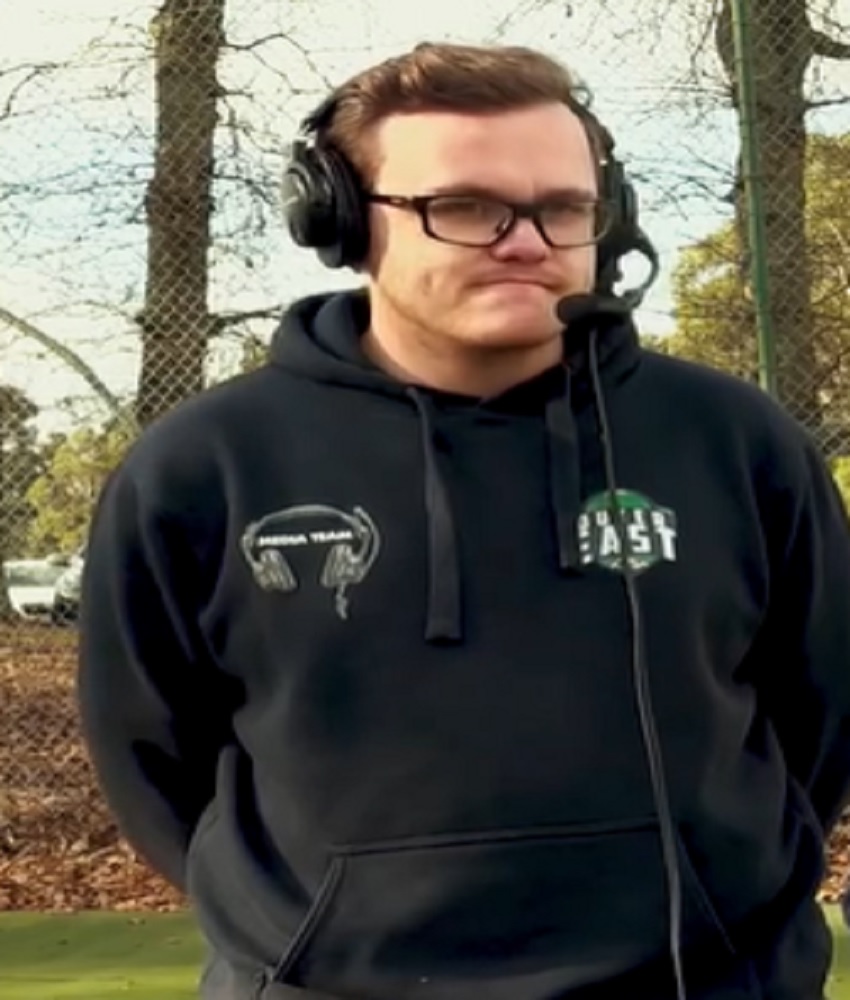 play-by-play/boundary rider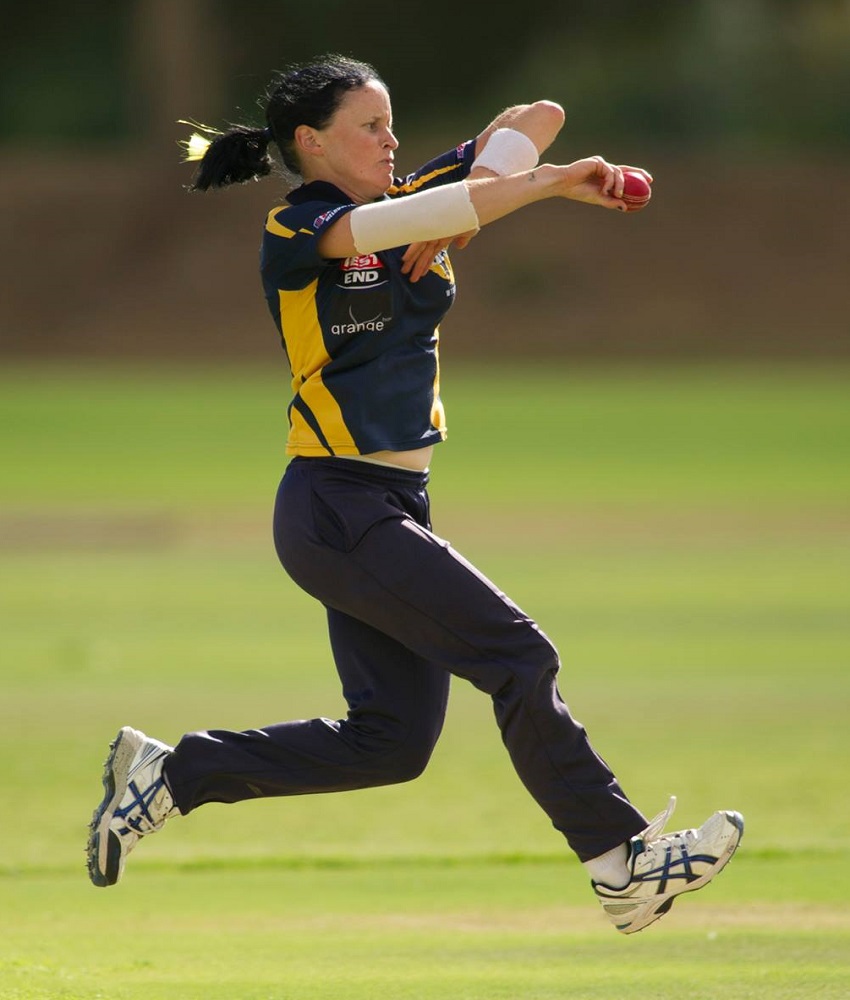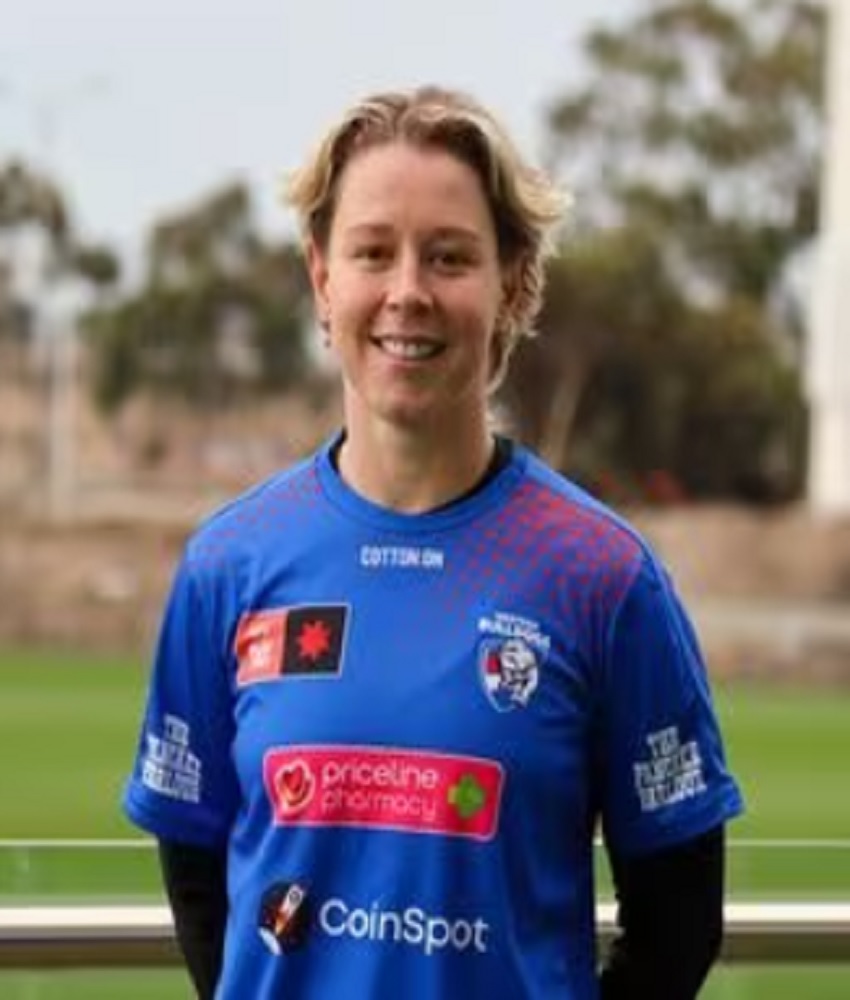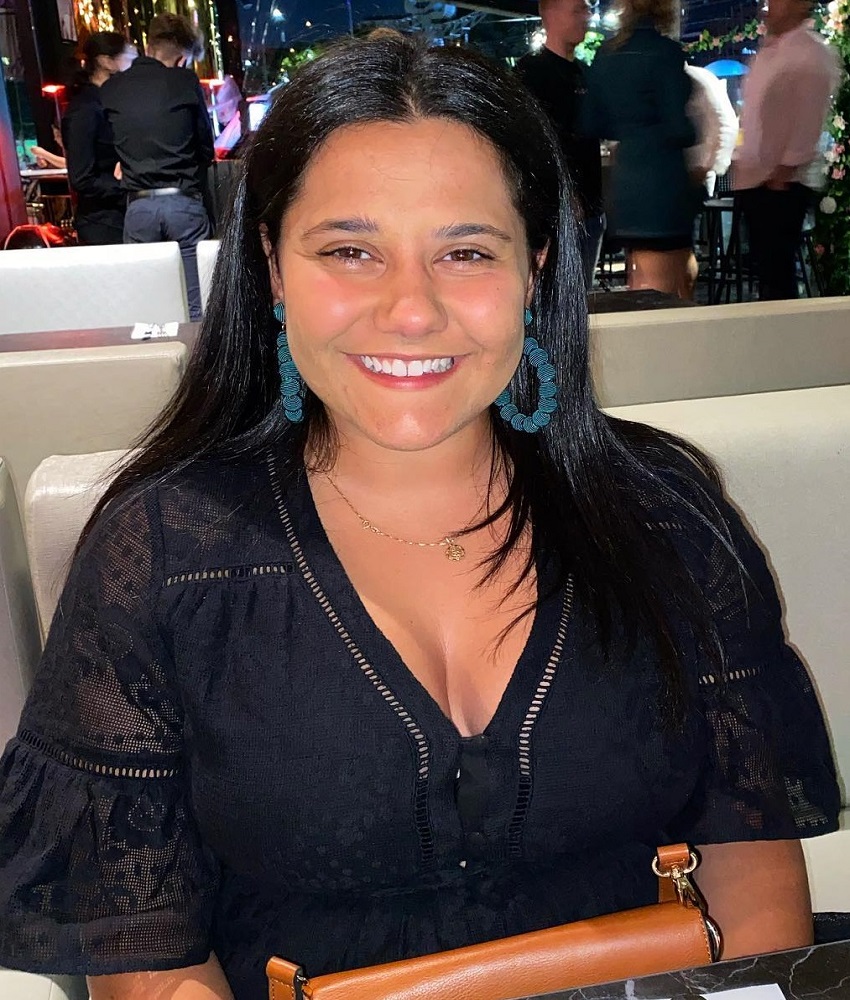 Play-by-Play/Boundary Rider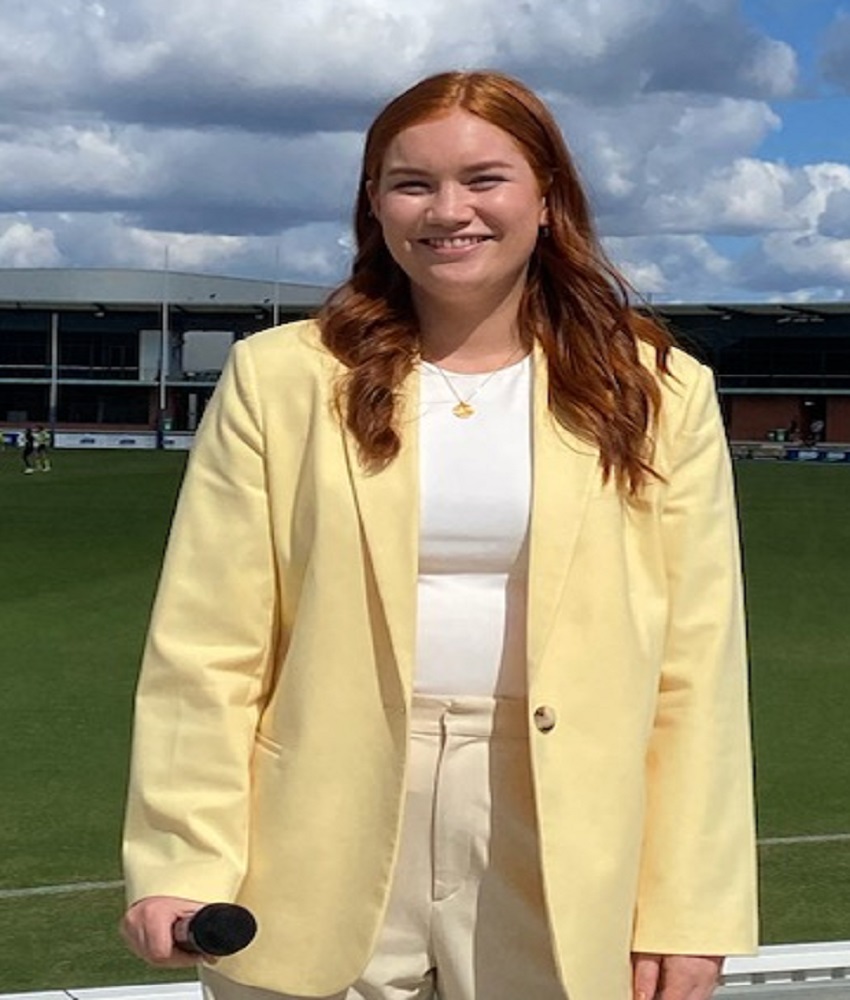 previous guest commentators
2019 vflw premiership coach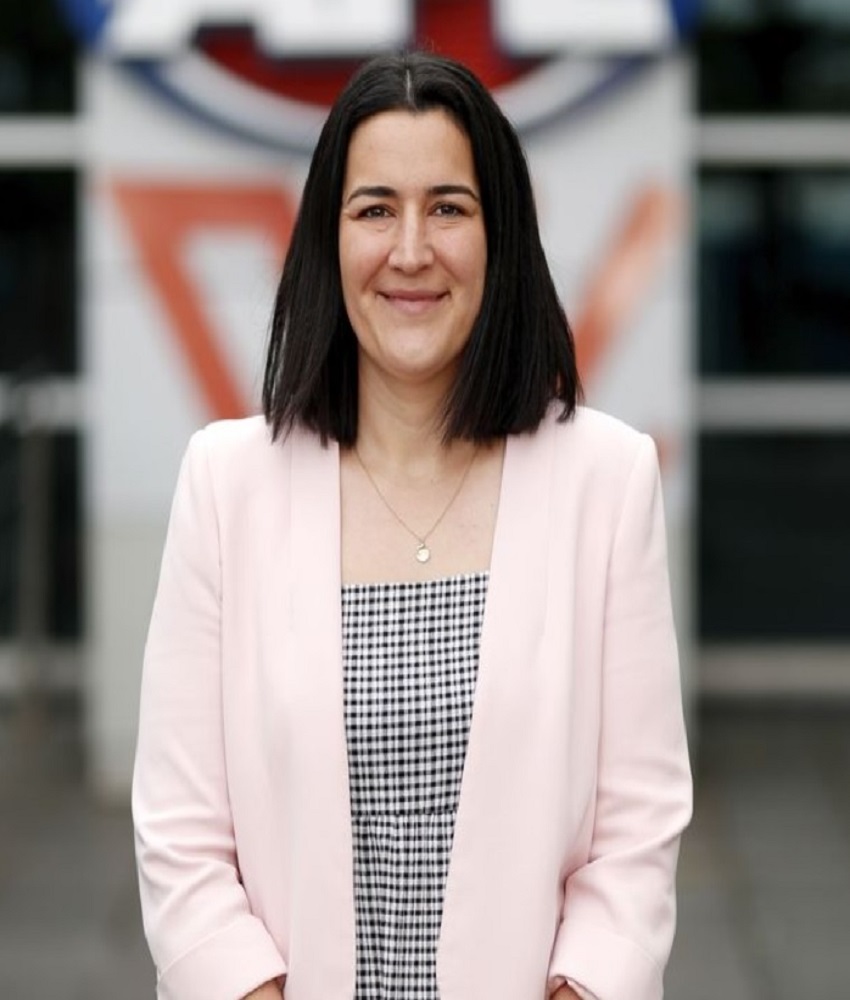 afl general manager - competition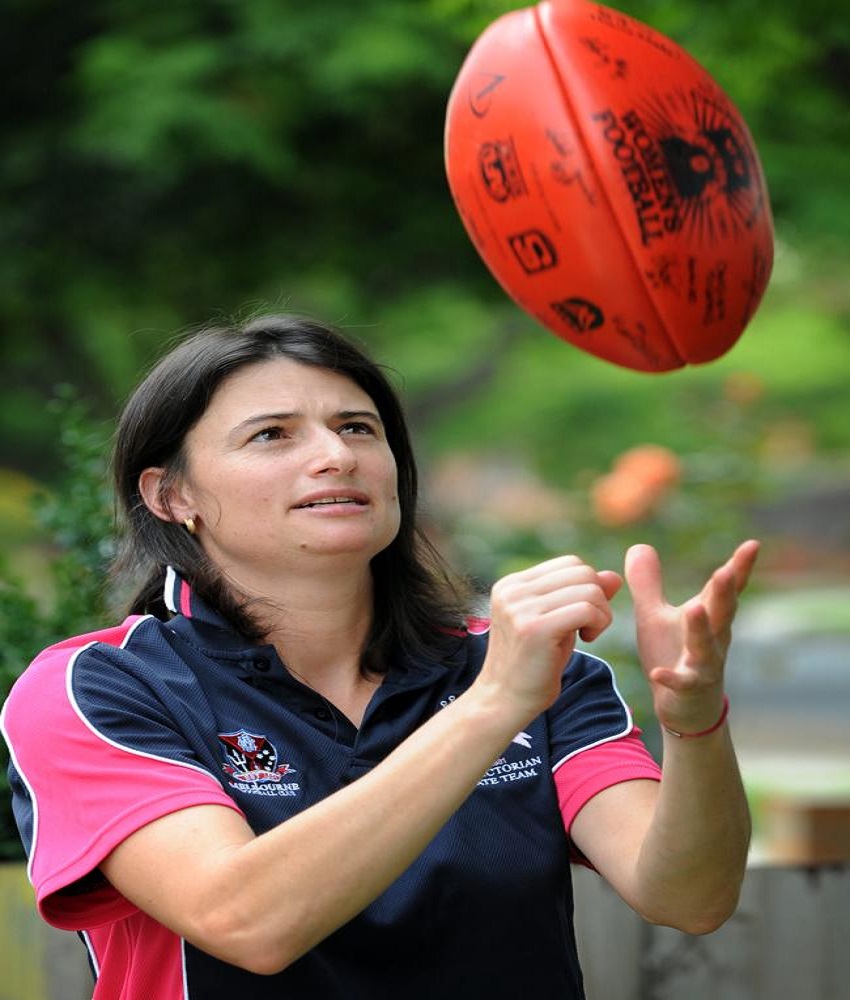 five -time vwfl premiership coach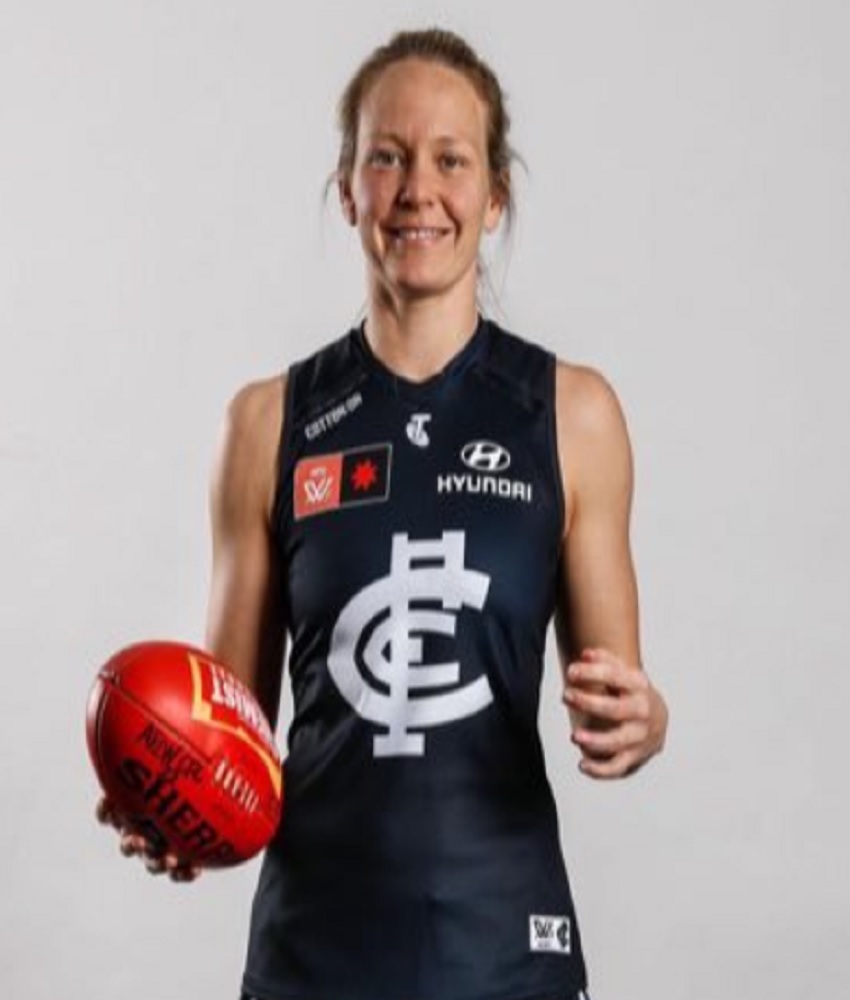 sydney swans aflw assist. coach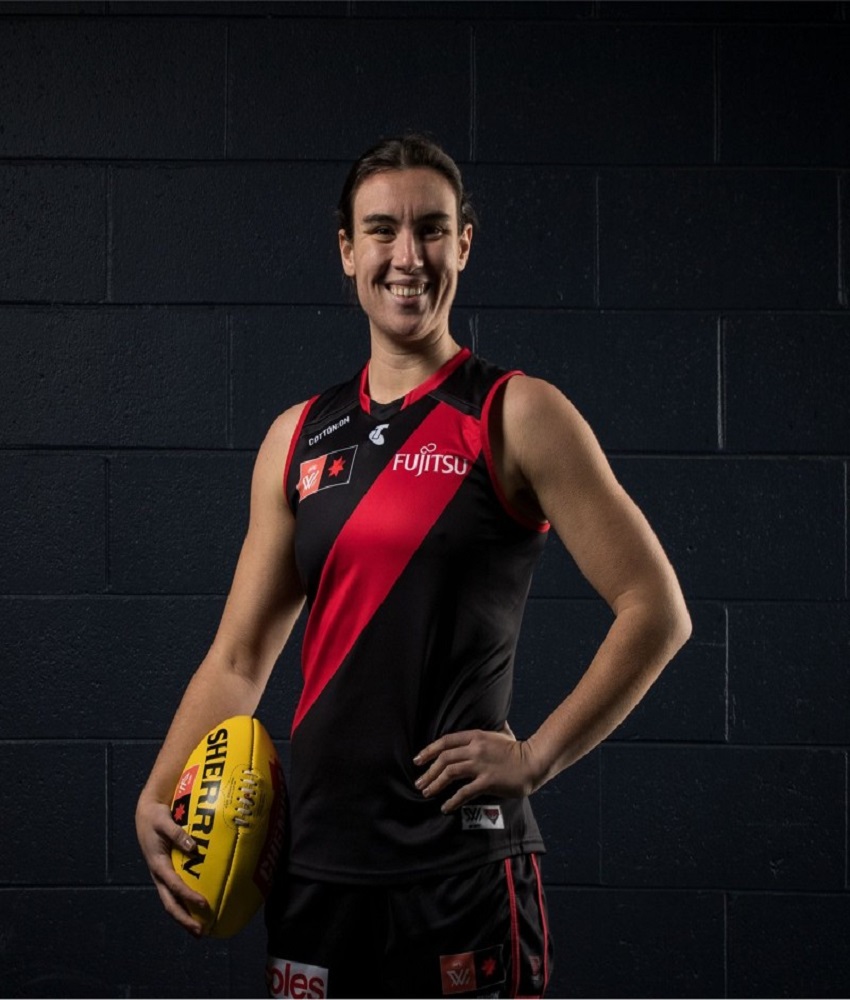 melbourne aflw assist. coach
collingwood aflw (2017-2018)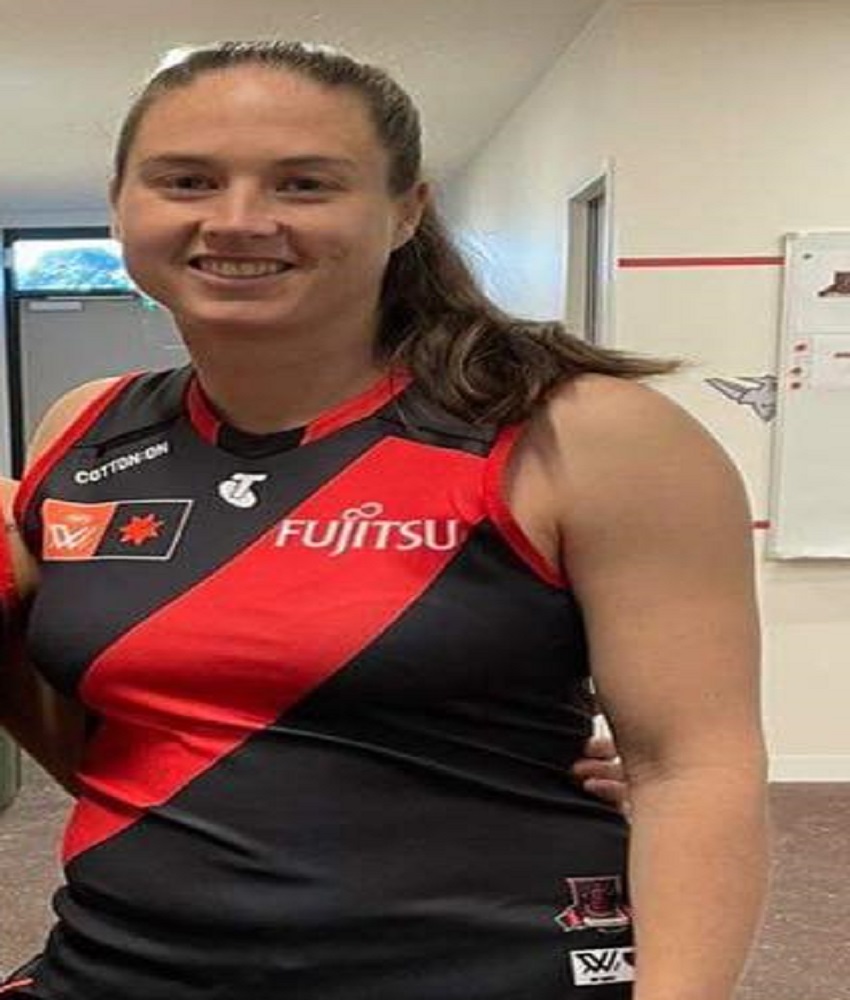 former VWFL competiton manager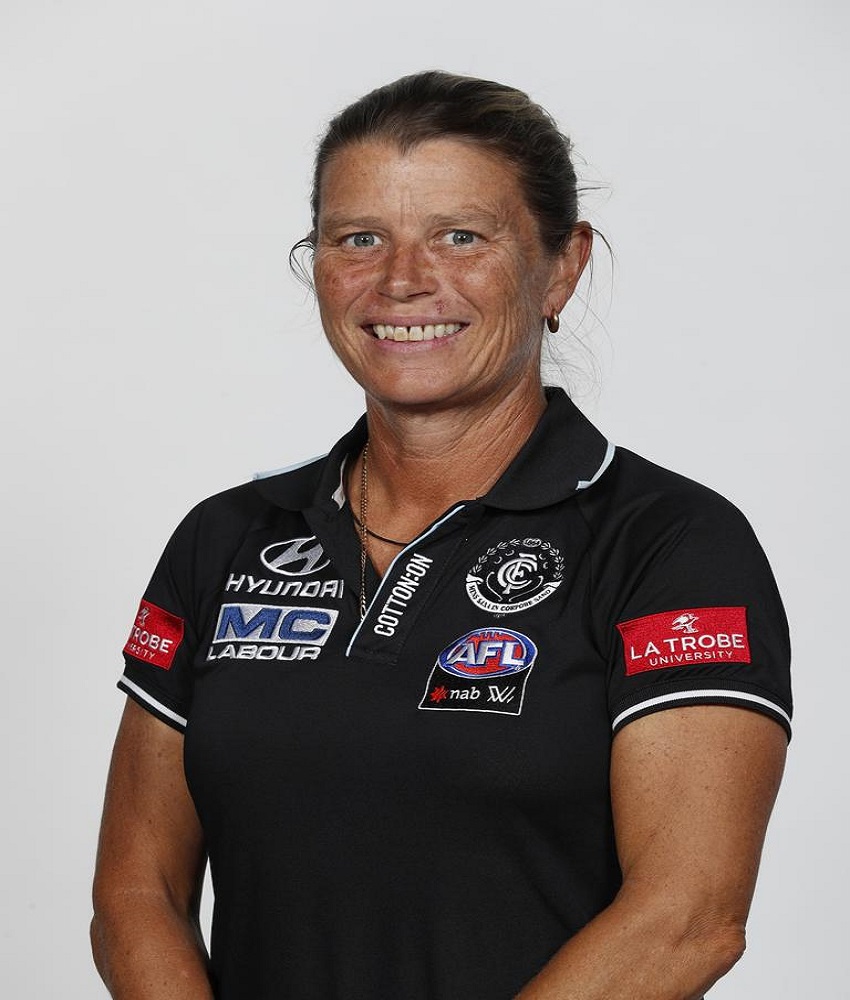 former carlton AFL Women's GM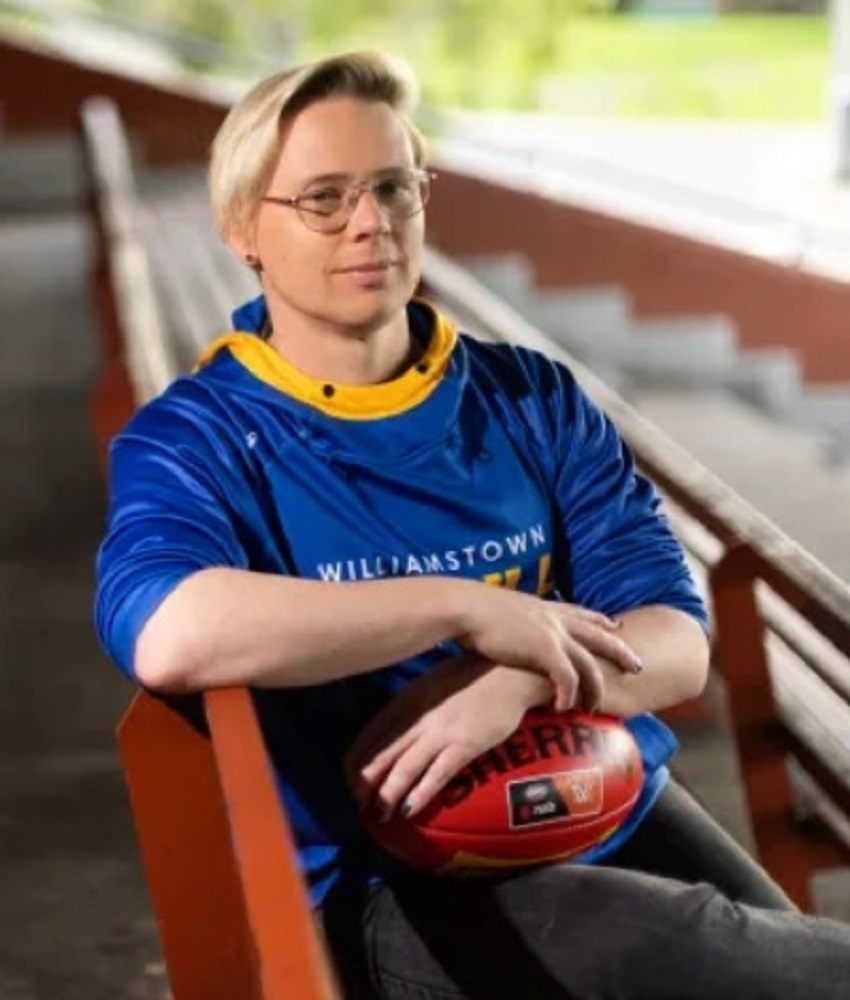 Former VWFL Footballer/Umpire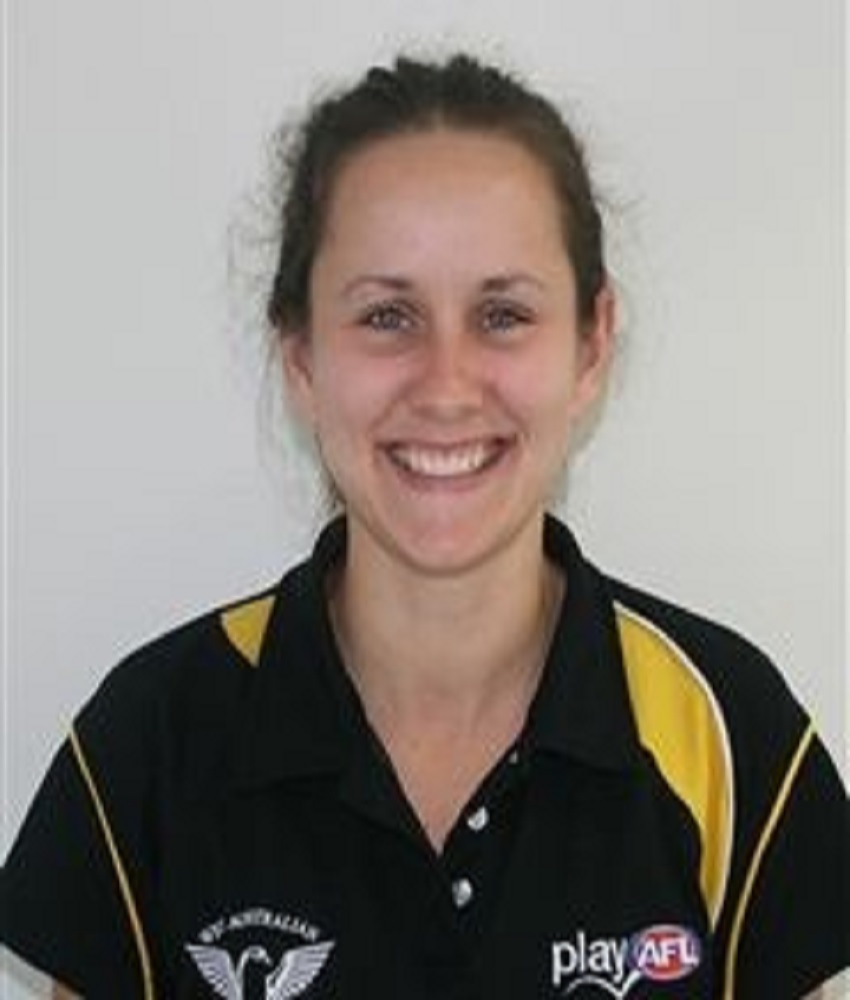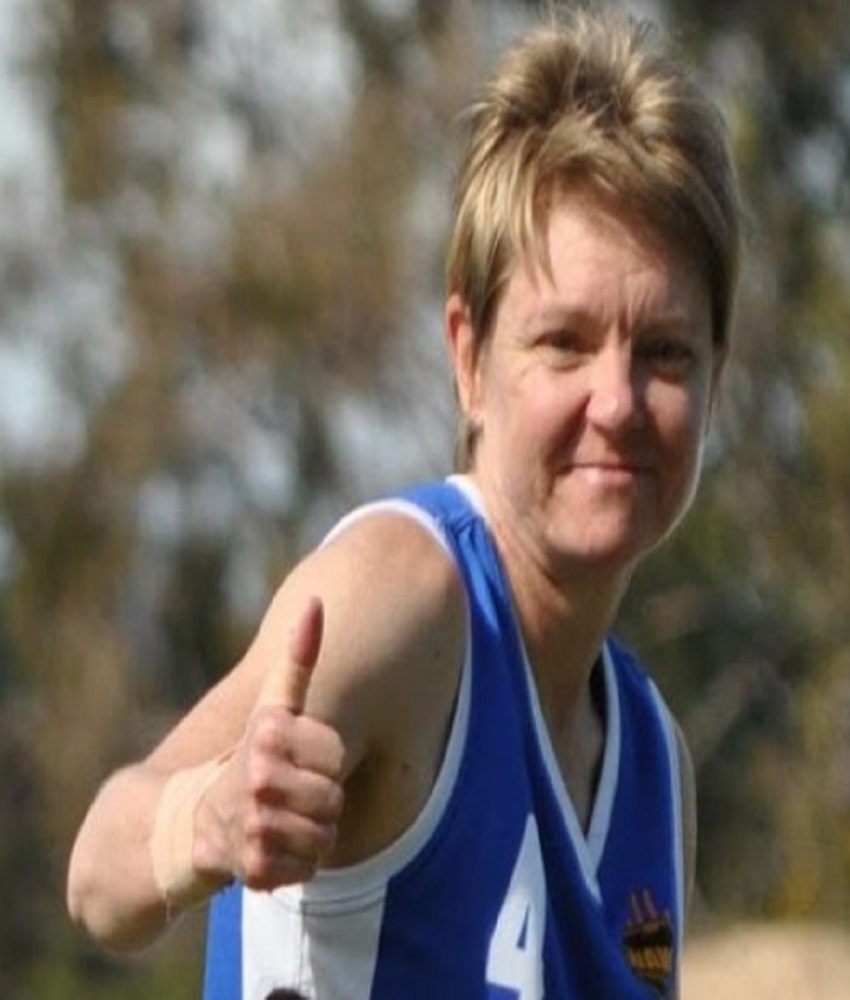 former/inactive commentators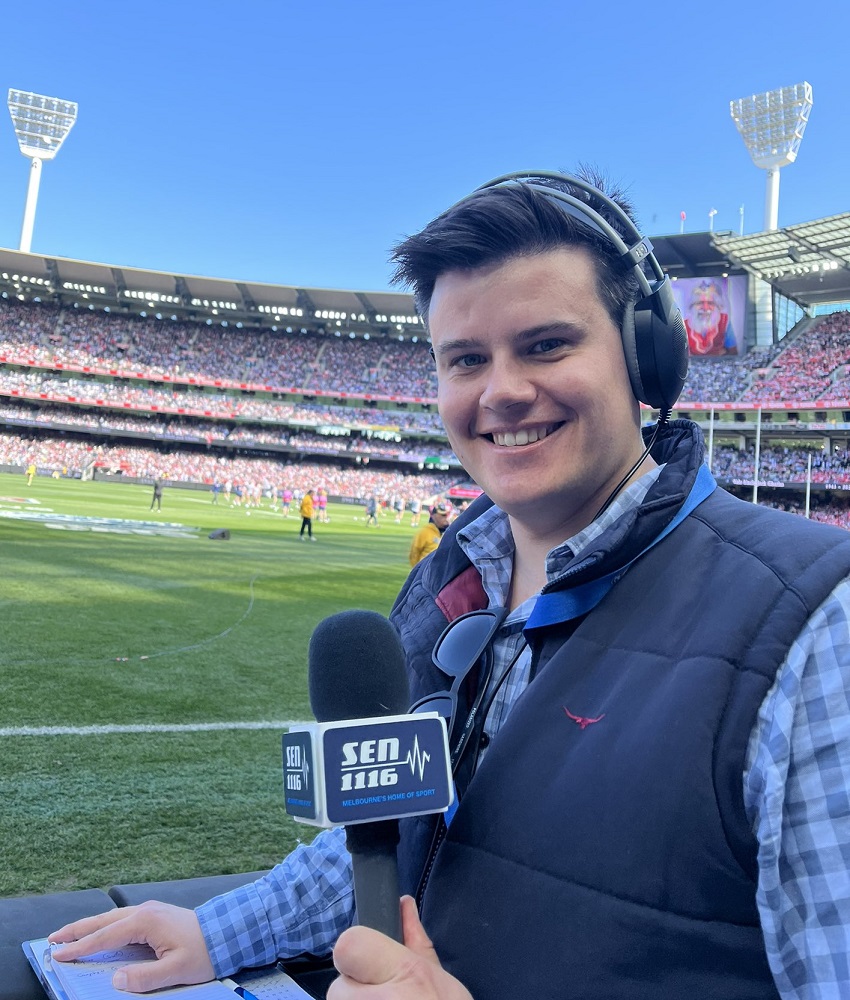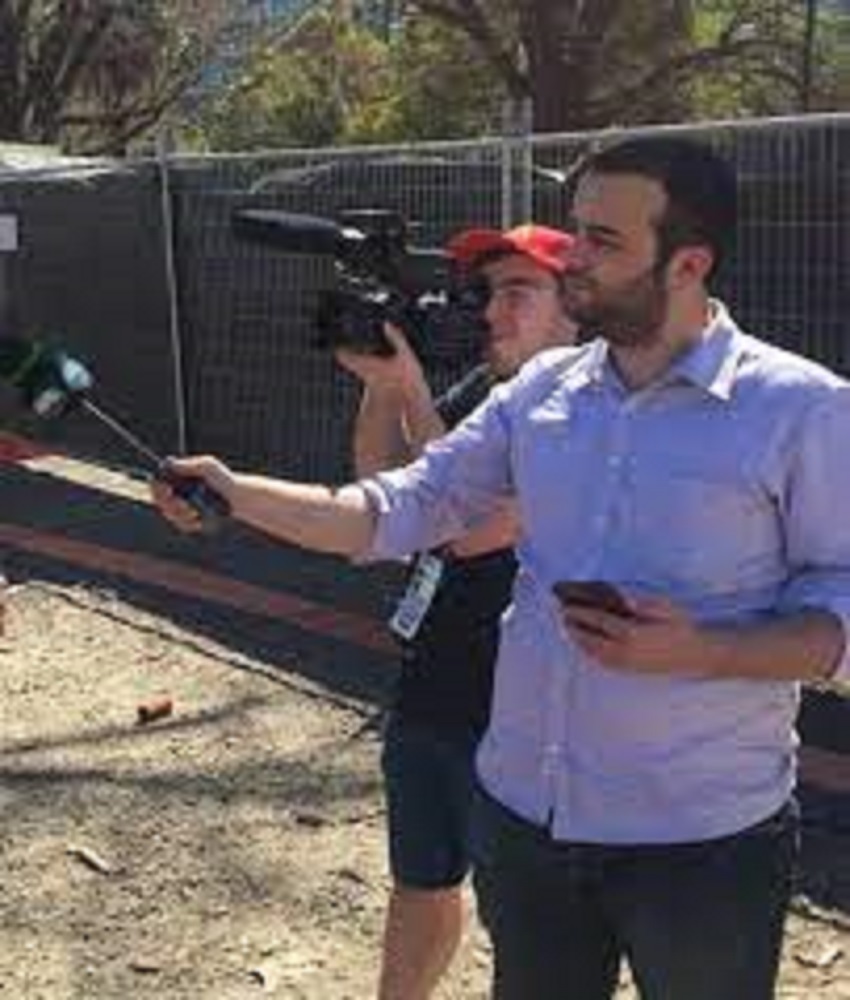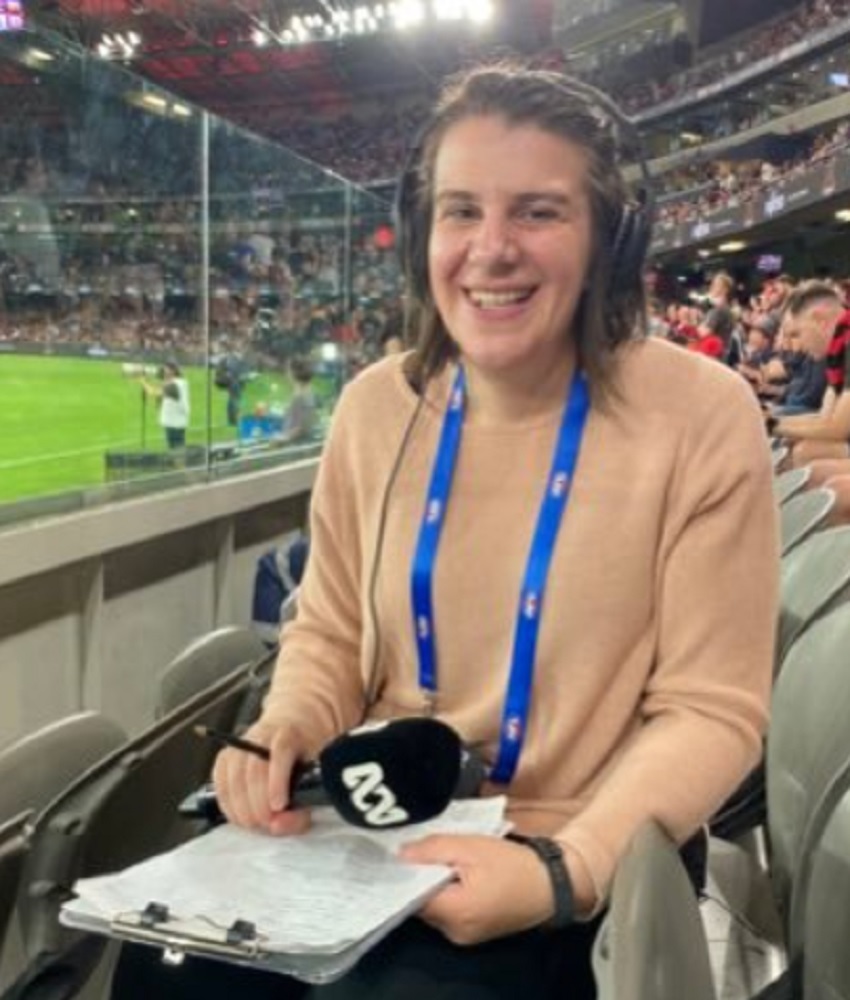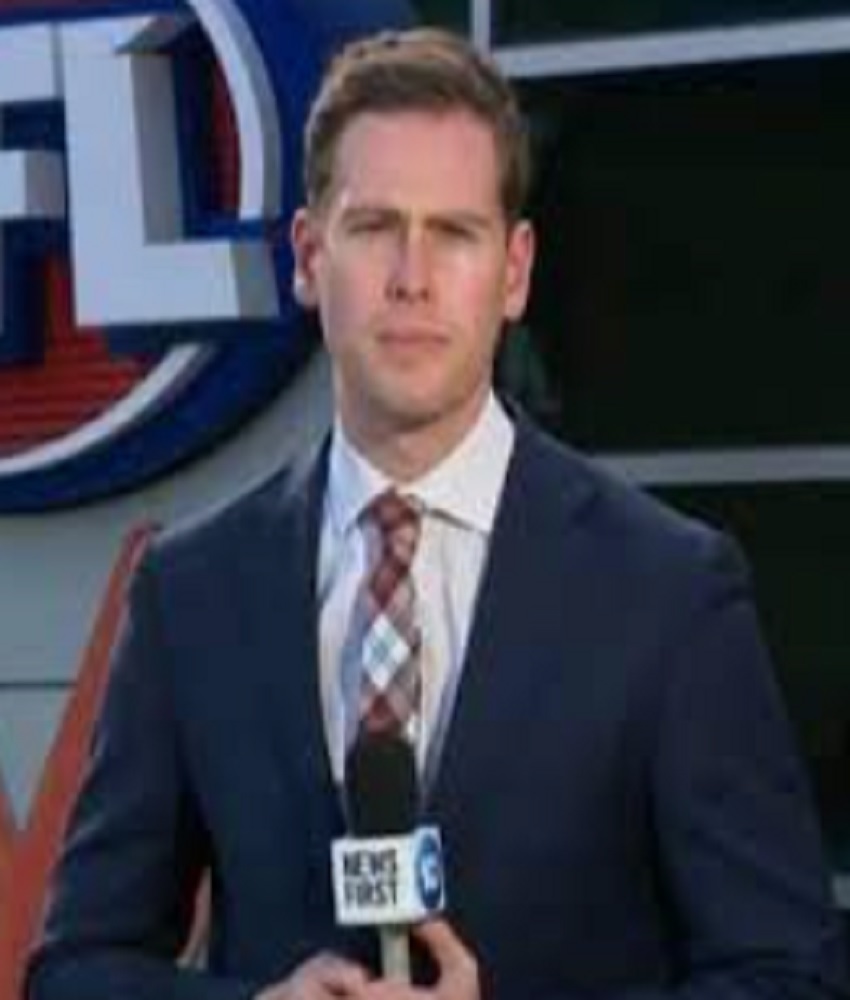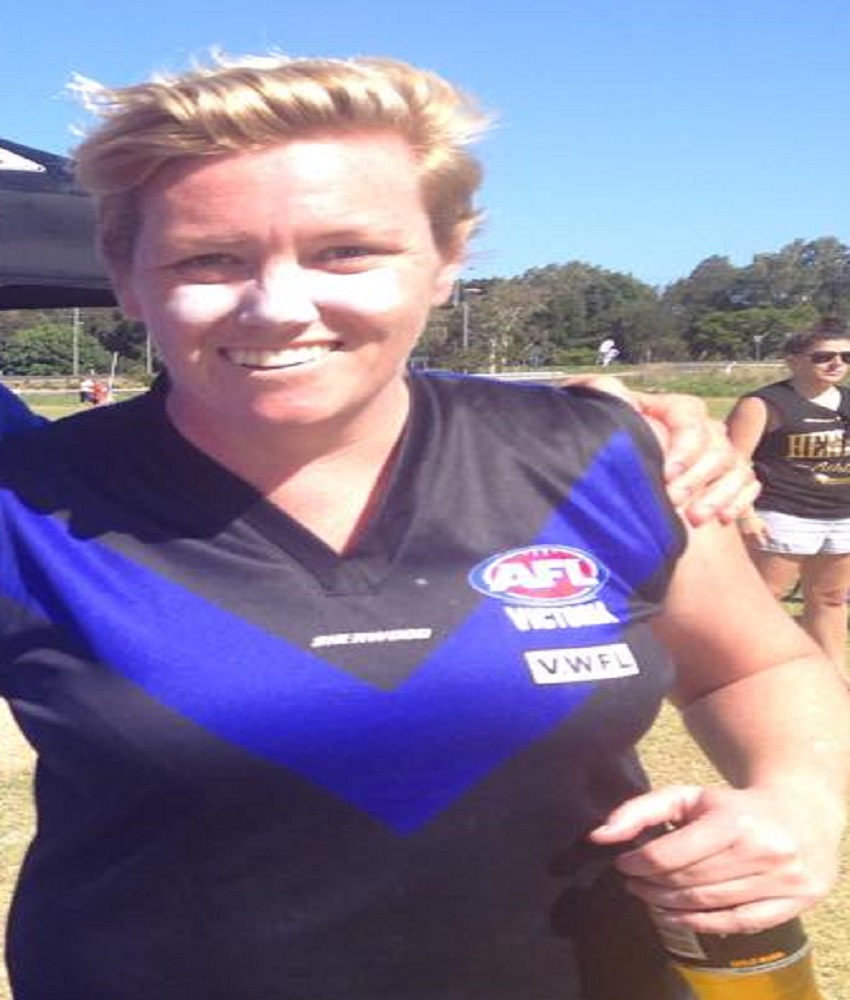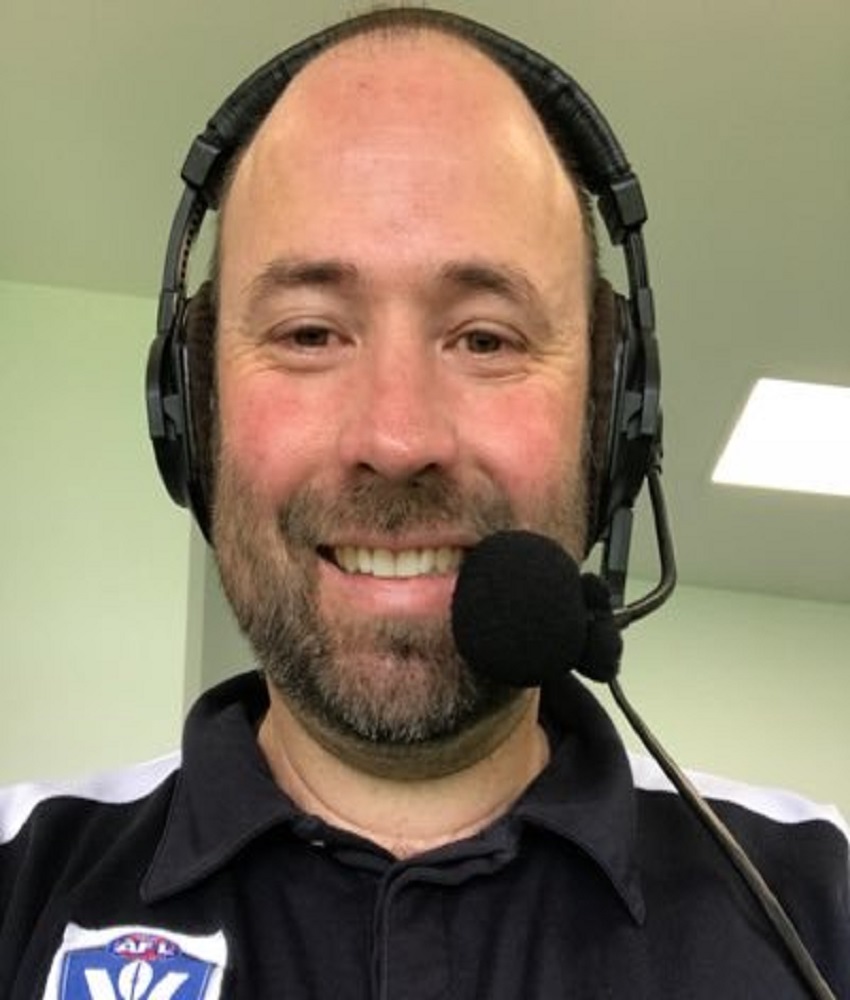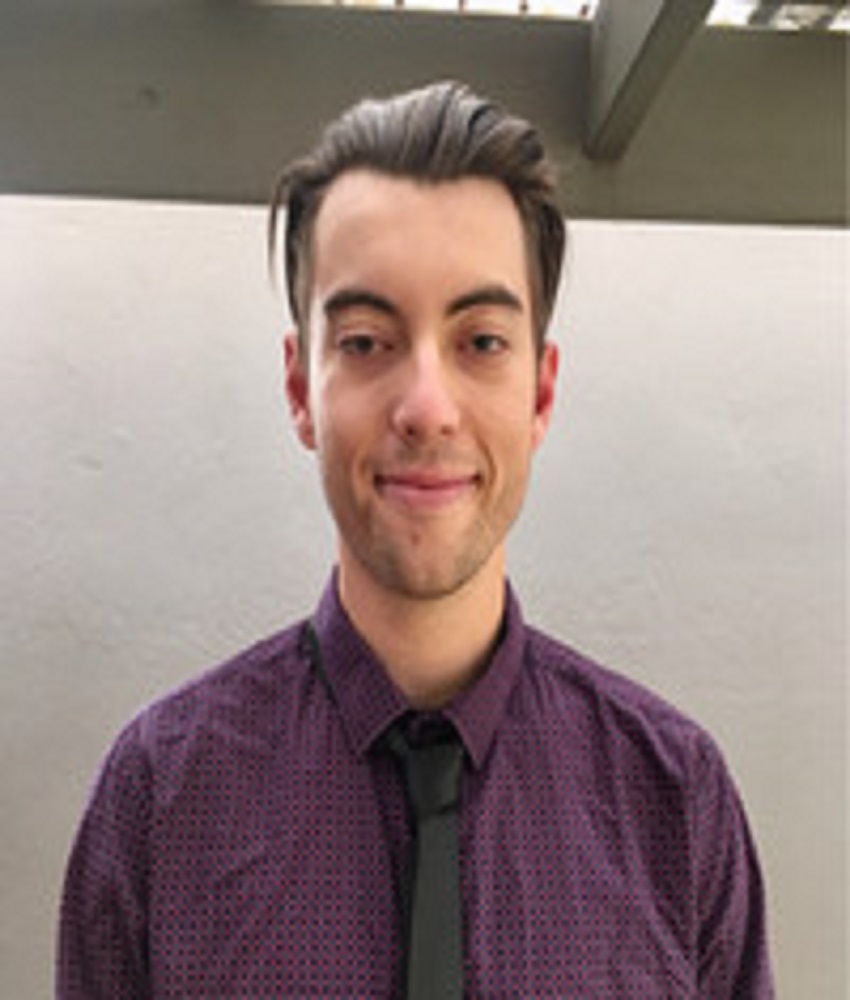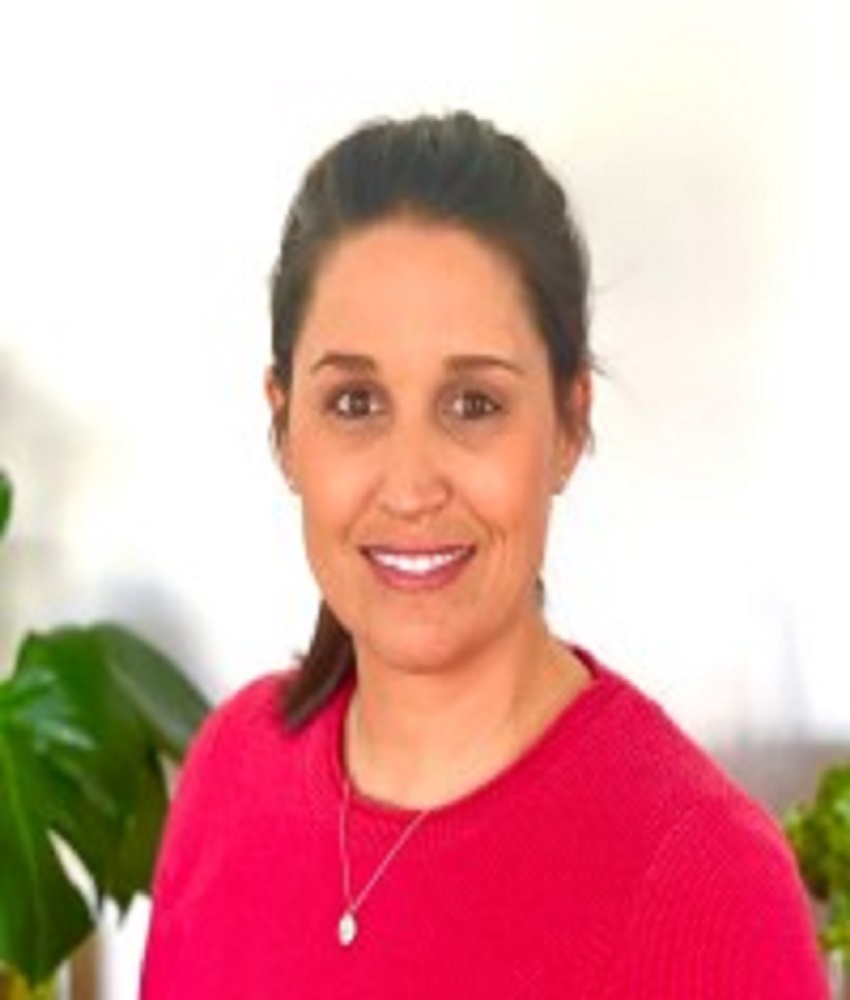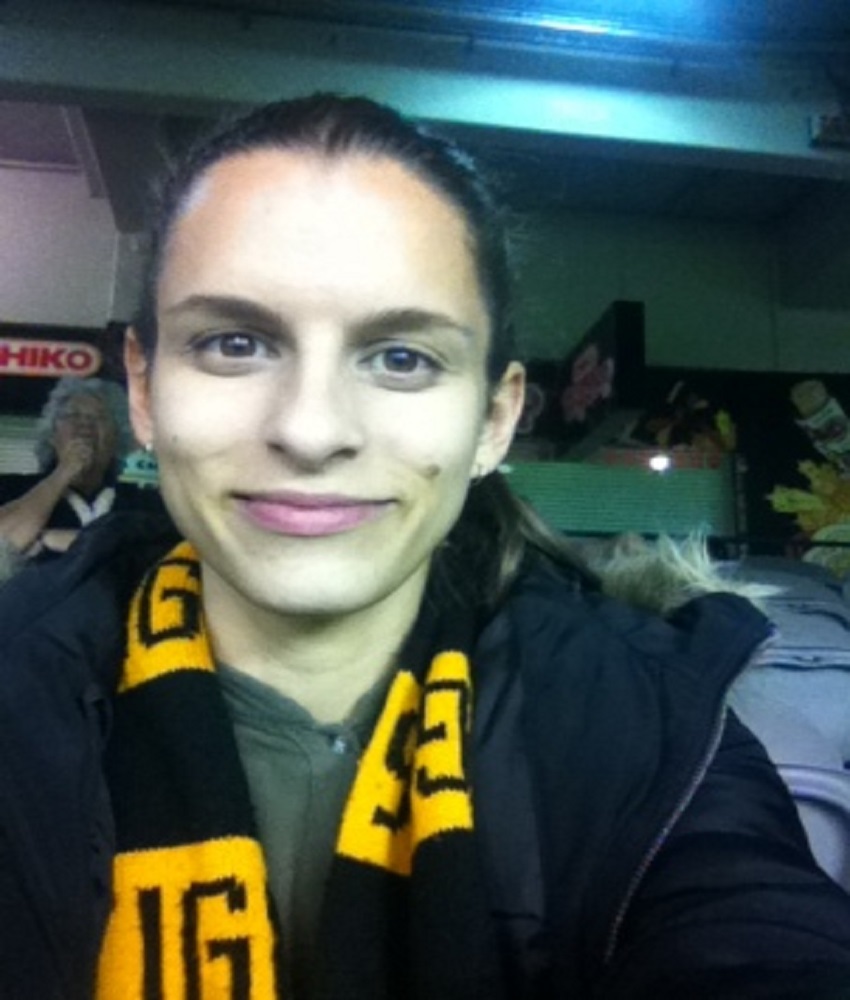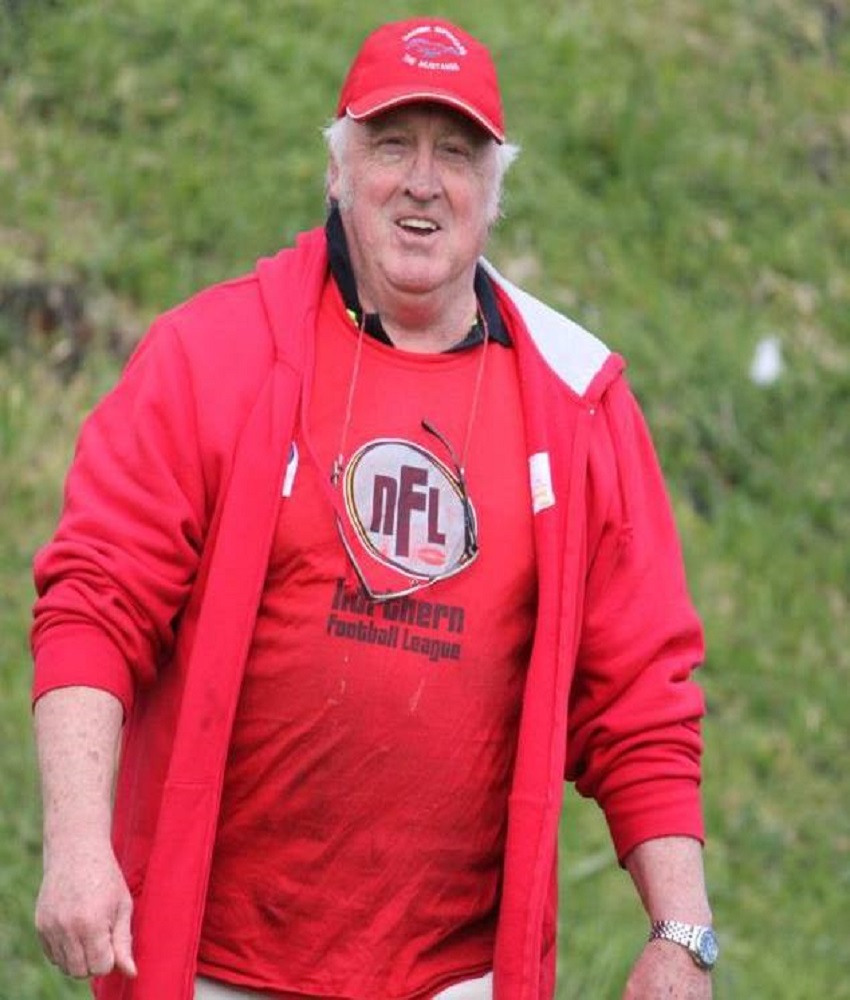 Due to broadcasting rules set by the Australian Football League (AFL), we are unable to make publicly available the replays of our 2023 NAB AFLW Season Match Broadcasts. However, we have available on Spotify almost 200 match broadcast replays of the VWFL/VFLW (2014-2022), plus a number of AFL Women's Exhibition Matches, AFLW Practice Matches and Interstate Representative Matches.
We also have available more than 200 episodes of the former Women's Australian Rules Football Podcast (2015-2021), which includes a number of in-depth interviews with AFLW Players and Coaches, and those women playing Australian Football all across the globe.
"You guys [WARF Radio] are amazing! You supported women's footy when no one else cared, so thank you."
The initial idea of WARF Radio began back in April 2013 when 3WBC's VFL play-by-play caller Peter Holden received a late in the week phone call, asking him if he could pair up with then SEN1116 reporter Anthony Laughton and provide commentary to the video stream of the annual ANZAC Day eve match between the VWFL All-Stars and the Australian Defence Force.
Researching for the call, Holden discovered the Victorian Women's Football League (VWFL) were live video streaming their games every one to two weeks, but most matches would be without commentary - thus a seed of an idea was planted.
However, during the summer of 2013/14 the VWFL would hand control of its competition over to AFL Victoria, and operating initially with limited resources, it was then deemed financially best to wind-back the video streaming.
It was May 2014 though when a chance meeting would lead the creation of the then named "VWFL Radio".
Following a Box Hill v Port Melbourne 3WBC VFL match broadcast, former Geelong-based VFL commentator Daniel Hill would catch up with Holden in the Box Hill social rooms, expressing a willingness to call football again, since his relocation to Melbourne's Eastern suburbs. After a few beers the decision was made; Holden would go out and purchase the broadcast equipment (and acquire some soon to be thrown out headsets from 3WBC) and the duo would begin commentating the VWFL from the following month.
The first ever match broadcast by VWFL Radio, with Holden and Hill on commentary, would be the Round 6 Premier Division match between Melbourne University and Darebin on Sunday June 15th 2014. For the record, Darebin won by 49 points, with future Western Bulldogs, and then Richmond, AFLW captain Katie Brennan being adjudged 'Best on Ground' for her three goal effort - winning herself a $50 Pancake Parlour voucher (the prizes also coming out of Holden's back pocket)!
Throughout 2014, the then VWFL Radio would broadcast VWFL Matches across the Premier Division, as well as Divisions 1, 2 and 3, taking themselves and their equipment (almost always on public transport) to community grounds all over Melbourne. The new women's football commentary team would also have the honour of calling at (the then) Etihad Stadium, broadcasting the 2014 AFL Women's Exhibition Match. Two AFL International Cup women's matches were also covered in the debut year.
Joining the commentary across the season would be future SEN and Channel 7 AFLW Play-by-Play Caller Jo Wotton, future AAP Sports Journalist Anna Harrington, future AFL General Manager (Competition Management) Laura Kane, AFL Victoria's Darren Flanigan, Eastern Devils footballer Olivia Crowe, Melbourne University footballer Ash Bye and soon to become permanent members of the WARF Radio team, Katie Lambeski and future SEN Play-by-Play Caller Matthew Cocks. The season would conclude with VWFL Radio providing commentary for the video stream of all six VWFL divisions' Grand Finals at Coburg City Oval.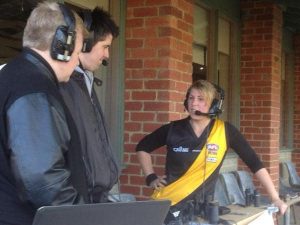 Prior to the 2015 VWFL season, Holden and Hill made the decision to move the volunteer operation from the semi-independent 'VWFL Radio' and align themselves with independent women's football website Girls Play Footy.
The move saw the commentary team re-brand to 'Girls Play Footy Radio' and in February of that year, Holden launch the 'Girls Play Footy Podcast'. Members of the radio team would also then begin to contribute to the Girls Play Footy site, eventually leading to more than 17,000 Facebook followers and almost 8,000 Twitter followers for the brand.
The 2015 season would see the radio coverage focus solely on the Premier Division of the VWFL, with Cocks becoming a more permanent presence alongside Holden in the call, as well as the debuts of future GWS Giants footballer Tanya Hetherington and then Morphettville Park (SAWFL) footballer Kristy Williams.
Along with the VWFL coverage, two AFL Women's Exhibition Matches would be covered, the VWFL All Stars v ADF match and two senior women's interstate matches - including one at Subiaco, where Holden along with WA footballers Ashlea Renshaw and Julie Nichols would witness Western Australia become the first state to defeat Victoria in senior women's football.
One of the technical highlights of the year, would see the team split across two grounds for the final round, calling the St Kilda Sharks v Eastern Devils match, while providing live crosses to Melbourne University v Diamond Creek. The final four would be decided in the dying seconds of both matches!
"Some of my favourite memories and best lessons were calling on the weekend with the WARF Radio crew. You truly started the careers of so many broadcasters who will be in the history books! You gave everyone a chance."
2016 saw the creation of the Victorian Football League Women's competition (VFLW) with the previous year's six VWFL Premier Division teams and the top four VWFL Division One teams taking part.
Kristy Williams relocation to Melbourne would see her join the commentary team as a permanent member, while CDFNL Play-by-Play caller Max Blake joined to help cover Geelong-based matches.
In the competition's debut year the team called the first ever draw (Melbourne University v St Kilda), the Knox Falcons' only win of the year, and the moment future Collingwood & North Melbourne AFLW footballer Moana Hope kicked her 100th goal of the season. ​
The 'Girls Play Footy Radio' coverage would again go interstate, with Holden joining future Fox Footy AFLW commentator Jessica Webster and future Brisbane Lions AFLW Premiership coach Craig Starcevich in calling the Queensland Women's Australian Football League Grand Final.
In October, Holden would fly over to the United States and team up with USAFL Media Manager (and Podcast Reporter) Brian Barrish, to provide live coverage of every single women's match across both divisions at the USAFL Nationals in Lakewood Ranch, Florida.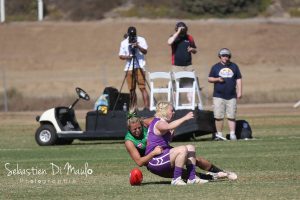 The following year was the most historic for women's football, with the debut of the AFL Women's competition. 'Girls Play Footy Radio' was fortunate enough to be permitted to broadcast the practice match between Collingwood and the Western Bulldogs, two weeks prior to the AFLW opening round.
During the AFLW season, a call was put out for more volunteers to join the team. Answering the call was Melbourne University footballer Nimah Felton, 3RRR presenter Andrew Donnison, future SEN Digital Content Coordinator Nic Negrepontis, and future ABC Sport broadcaster and AFL.com.au journalist Lucy Watkin.
2017 also saw the beginning of a new partnership, with the then 'Girls Play Footy Radio' reaching a handshake agreement with RSN927 for both the podcast (mid-week show) and live VFLW coverage to air on their DAB+ Digital Radio Channel 'Carnival'. The first VFLW game to air on Carnival was the Round 2 match between Geelong and Seaford in Ocean Grove, and as result of the VFLW coverage being carried on digital radio, each match featured a one hour pre-game show - something not matched then or since by any of the official AFLW broadcasters.
The season also saw the departure of all bar two of the original community clubs from the top tier of Victorian senior women's football, consigning them to history, but thankfully some of their finest moments called and archived by our team.
Holden, Cocks, Watkin and Barrish also provided commentary for the 2017 AFL International Cup coverage, as well as the USA Liberty's tour of Melbourne. To round out the year, the USAFL Nationals were again covered, with more than a dozen women's matches recorded for YouTube.
"The team do such a great job in the comprehensive coverage of the women's game here and globally"
2018 saw the doubling of the team's AFLW practice match coverage, calling Collingwood v Melbourne at Olympic Park Oval and the Western Bulldogs v Carlton in Ballarat.
However, with the eventual closure of the Girls Play Footy site, a new name was required for the volunteer team and in April the name Women's Australian Rules Football Radio - or WARF Radio for short - was chosen. A new name also meant a hard road ahead, having to start all social media presence essentially from scratch and also having to introduce the women's footy community to a new brand, after more than three years under the previous identity.
It was not all gloom, as the standard of commentary went up another level with the introduction of future Herald-Sun NAB League Girls' live stream commentator Sasha Dougherty, future Kayo Sports WNBL and AFL.com.au broadcaster Julia Montesano, Sydney women's football legend Lisa Roper. The season also saw Lucy Watkin make the step up from Match Analyst to Play-by-Play caller, while the Grand Final call featured six women as part of the day's seven member calling team.
It was a big year for the Women's Australian Rules Football Podcast, with its first ever outside broadcast at The Footy Almanac's Women's Footy Pie Night, plus the airing of the 100th Episode - a special featuring the founders of the Sydney Women's AFL, WAWFL and SAWFL. In our third year of the assisting the coverage of the USAFL Nationals, the Women's Division One final was aired on ESPN3.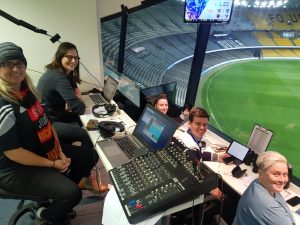 The year kicked off with a double-header coverage of the 2019 AFLW practice matches, with Carlton v Geelong at Princes Park and the Western Bulldogs v Collingwood in Ballarat covered live. ​
A handshake agreement was also reached with new online broadcaster GoFooty.Live to carry their coverage of Geelong VFLW matches, with almost 50 VFL Women's matches broadcast on digital radio in Melbourne. The year also saw the debut of women's footy legend Nicole Graves (just after her stint as Carlton AFLW General Manager), future ABC Grandstand Match Analyst Meg Hutchins, future RookieMe Central journalist Alyce Collett and future 1116 SEN Overnights Host Paul Sebastiani.
After Collingwood defeated the Western Bulldogs for the VFLW Premiership, Peter Holden jumped on a plane to re-join Brian Barrish in Florida to commentate the USAFL Nationals' two Women's Divisions, with the Division One Grand Final again shown on ESPN3.
"I wouldn't be in the position I am today without WARF Radio - Pete and the team give everyone the greatest opportunity to try broadcasting for fun or to develop your skills into something more. Come be part of the team to experience it first hand!"
Then in 2020, the Coronavirus Pandemic would turn the world as we know it upside-down. As a result, the entire 2020 VFLW season would be scrapped.
Despite no football for WARF Radio's commentators to call in person, the Women's Australian Rules Football Podcast continued producing episodes week-after-week, talking to women who were playing the game (until COVID-19 hit), all around the world.
There were a number of notable episodes, including with those who had recently retired from playing in the AFLW, to an interview with an AFLW coach who had been let go due to budget cuts.
In November of 2020, Holden was invited to be a speaker/mentor for the 'Making the Call' pilot program, which initially aimed to introduce more women to art of live football broadcasting.
The 2021 year began with a bump in the road, with the RSN927-WARF Radio handshake agreement coming to an end. However, as one door closed, another opened, with the AFL (now in control of the VFLW) electing to increase the number of VFLW video streamed games, with almost all taking the WARF Radio commentary.
More members were added to the commentary team, including Physiotherapist Lowana Williams, EDFL footballer Sophie Fazzolari, journalism student James Halley and future ABC Sport AFLW broadcaster Lauren Bordin.
Julia Montesano returned to the team and stepped-up to become a play-by-play caller. On a sad note, after seven seasons and more than 200 episodes (including a special with one of the VWFL founders), the Women's Australian Rules Football Podcast came to an end, with Holden pointing to ever increasing shift work demands.
COVID-19 would continue to mess with Victorian football, with multiple lockdowns effecting the regular season fixture and in the end seeing the cancellation of the 2021 VFLW Grand Final, which would have been played between Collingwood and Geelong.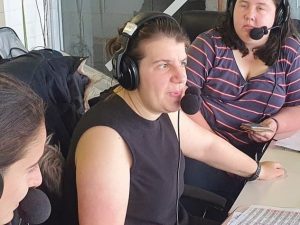 In 2022, WARF Radio expanded yet again, adding Casey Radio play-by-play caller Brent Sternberg, former VFA footballer Allan Mathews, future 10 News First Melbourne reporter Sam Mills, and sports journalism students Toby Hansen and Ethan Wright. Later in the season, the crew would also be joined by Williamstown VFLW captain Erin Meade.
The exposure of our commentators grew even more, with a separate "B Kit" being created, allowing (at one stage) up to four matches a weekend to called.
However, with prospect of all VFLW games being streamed on AFL.com.au the following season (with the assumption WARF Radio callers would be poached) and a change in personal circumstances for Holden, a decision was made before the 2022 VFLW Grand Final for this to be the last WARF Radio produced VWFL/VFLW broadcast. The Grand Final call team consisted of Brent Sternberg and Paul Sebastiani (Play-by-Play), Alex Docherty and Katie Lambeski (Match Analysts), Alyce Collett and Allan Mathews (Boundary Riders), with Peter Holden as Producer.
The (then) official last WARF Radio broadcast (in association with the United States Australian Football League) was in October 2022 at the USAFL National Championships in Ontario, California.
The NAB AFL Women's era of WARF Radio
With WARF Radio seemingly closed for good, and the coverage of the VFLW reduced to just one game with commentary each round, a number of former commentators and players approached Holden to ask if there was any chance of WARF Radio coming back.
As the 2023 VFLW season came to a close, Holden reached out to the Australian Football League (AFL) to ask if there was any chance WARF Radio could be permitted to call AFLW matches as a "complimentary broadcaster", after being knocked back a number of times before (and unable to from a technical standpoint for 2022 - Season 7).
This time, the news from AFL Headquarters was different. The green light was given for WARF Radio to be reborn as an AFLW broadcaster, streaming exclusively via the AFL Women's app and Womens.AFL
The 2023 NAB AFLW Season will see a number of familiar voices to WARF Radio return, plus the addition of current AFLW stars Akec Makur Chuot (Hawthorn), Tarni White (Collingwood), Jess Hosking and Grace Egan (Richmond).